Superlose® is truly the perfect sugar alternative. Made with 100% natural ingredients, zero bitter after taste, and zero gut discomfort.
Superlose® is a unique blend of allulose, stevia extract, monk fruit, and natural flavors that perfectly sculpt a taste that compares to no other in its class. You can now indulge guilt free.
MORE RECIPE IDEAS
Keto Salted Caramel Popcorn
Mini Keto Cheesecake Bites
KETO APPROVED
Superlose® is considered a "Zero Net Carb" food and is non-glycemic. Thus making it a superb choice for anyone following carb-conscious diet
100% NATURAL
Superlose® is made using only 100% natural ingredients.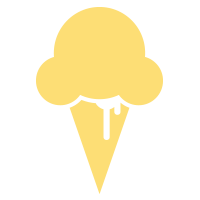 TASTES LIKE SUGAR
Unlike other natural sweeteners, Superlose® actually tastes like sugar. Incorporating into your diet is easy!
GUT FRIENDLY
Other sugar alternatives will often leave you feeling bloated and uncomfortable, to say the least. NOT SUPERLOSE!
PRODUCT HIGHLIGHTS

TASTES, MEASURES, AND BAKES LIKE SUGAR
Superlose® was created to seamlessly replace traditional sugar in most applications in a 1:1 ratio. You definitely won't sacrifice taste but you can definitely say ADIOS to the calories!

ZERO SUGAR ALCOHOLS, ERYTHRITOL, OR XYLITOL
Enjoy Superlose® with confidence. It won't upset your stomach and send you rushing into the bathroom after a few small servings (Ahem erythritol!).

NO BITTER OR COOLING AFTERTASTE
FINALLY you can enjoy a natural sweetener without having to make do with a bitter aftertaste.
We're so certain you'll LOVE Superlose®, we're giving it our Best Taste Guarantee. Love it more than any other natural sweetener or your money back!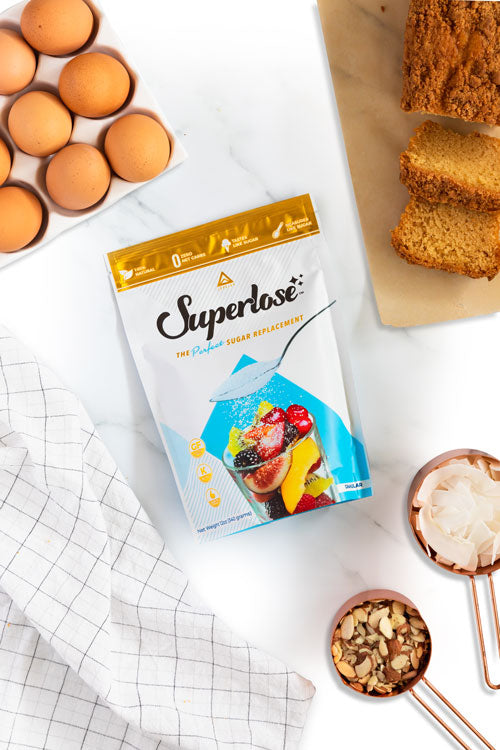 Cutting down on sugar has never been this easy. Try replacing traditional sugar with Superlose® in these everyday foods.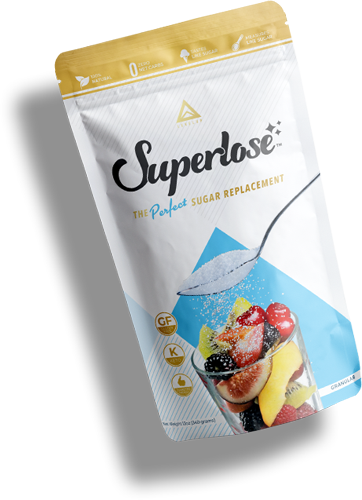 How sweet is Superlose®?
Superlose® was designed to measure like sugar, therefore the sweetness profile is very comparable to that of standard table sugar.
Does this have sugar alcohols, erythritol, maltitol, or xylitol?
No! Superlose® is 100% free of any of these gut turning ingredients (stomach rumbles!). Sugar alcohols, erythritol, maltitol, and xylitol often cause gastric distress. You won't experience that with Superlose™.
I thought everything ending in "...lose" was bad. Is that true?
This is a bit of a wise tale combined with a very general rule of thumb created by other health enthusiast in an effort to create a simple and memorable guide for better health.
Anything ending in "...lose" simply means it is related to sugar in some fashion but the spectrum of quality within that "rule" is far too wide to be accurate. For example:
Sucralose - chemical artificial sweetener 600x sweeter than sugar
Fructose - natural fruit sugar
Allulose - rare natural zero calorie sugar 70% sweetness of sugar
Superlose® - a 100% natural sugar alternative design by LevelUp®
The list could go on, but rest assured, with LevelUp Superlose® you are guaranteed a 100% natural sugar alternative that you don't need to feel guilty about.
Is Superlose® actually natural and free of chemicals?
Absolutely! Down to the last spec!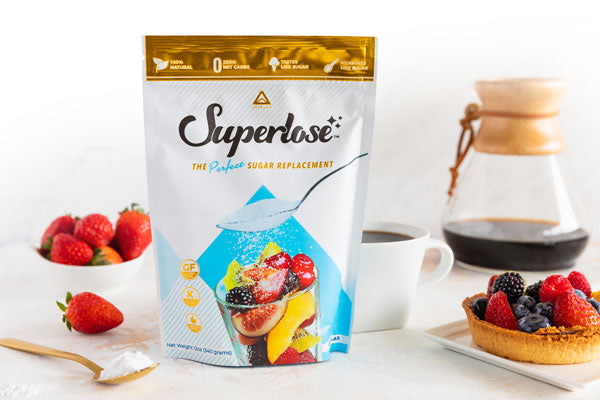 Level up sent free samples of Superlose when I ordered their creamer which is fabulous. The sweetener taste really close to sugar. I used it to make southern sweet tea. Only had enough for 2 glasses but heck... I made sweet tea! And it was good
- Verified Customer

Really like the taste of this product! Apparently they use a mix of allulose/monkfruit/stevia in that order which seems to be the right ratio to get sweetness w/o any chemical taste whatsoever. Reminder, unlike packets of stevia in the raw or splenda where only a small amount is needed to sweeten your drink, the amount of this product to be used is basically equivalent to real sugar. This means if you previously used 2 tablespoons of sugar for your tea/coffee, then that is likely what you'll want to use with Superlose
- Verified Customer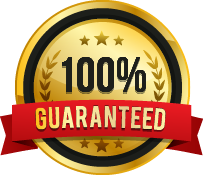 LOVE IT

OR YOUR MONEY BACK

Every LevelUp® products comes with our money-back guarantee. Either you love it or return it for a full refund.
Level Up Your Life Today!