Grass-Fed Keto Protein
Grass-Fed Keto Protein is delightfully simple as it sounds; a protein powder supplement designed for the ketogenic lifestyle featuring the purest grass-fed ingredients. While other supplement companies are looking to enlarge your vitamin cabinet, we at LevelUp strive to consolidate your needs into the most versatile supplements possible.
Grass-Fed Keto Protein is a genuine and pure formula packed with the keto-dieter's staple ingredients and nothing more. No fillers. No chemicals. No empty promises.This is quality at its finest.‍‍‍
(Packaging Design May Vary)
LevelUp® Keto Protein is a perfect balance of grass-fed collagen, whey protein isolate, and Clean MCT® oil. Perfect for meal replacement shakes, recovery shakes, and delicious keto dessert recipes.
RECIPE IDEAS WITH KETO PROTEIN
Keto Coconut Protein Bites
A supplement should enhance your life while providing convenience, and most importantly, great taste! That's exactly what LevelUp® Keto Protein strives to accomplish. Each serving will meet your nutritional goals while giving you peace of mind.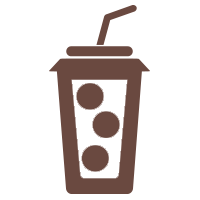 MEAL REPLACEMENT
Each day seems to go faster than the last. Use LevelUp® Keto Protein in your meal replacement shakes to fueled and out the door in no time.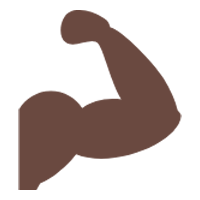 MUSCLE RECOVERY
LevelUp® Keto Protein helps repair your muscles and connective tissues by supplying a balanced spectrum of amino acids derived from two premium protein sources.*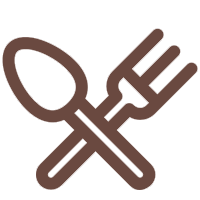 REDUCED APPETITE
Hunger can strike at a moments noticed. Don't reach for that Snickers you had stashed away in case of an emergency. Whip up a glass of LevelUp® Keto Protein and carry on, guilt-free.
NATURAL ENERGY
LevelUp® Keto Protein is formulated with Clean MCT® Oil, providing quality C8 MCT oil is every serving for highly ketogenic energy to keep you on track.
PRODUCT HIGHLIGHTS

COMPLETE AMINO ACID PROFILE
LevelUp® Grass-Fed Keto Protein utilizes a blend of premium grass-fed bovine collagen protein and grass-fed whey protein isolate. This duo delivers a balanced, broad spectrum of amino acids which are used to execute hundreds, if not thousands, of processes in the body.

MULTI-SOURCE QUALITY FATS
Anyone on a ketogenic diet knows fat is king! LevelUp® Grass-Fed Keto Protein supplies both long and medium chain fatty acids to provide both immediate and sustained energy.

1 NET CARB PER SERVING
With a name like Keto Protein, being low carb is a no-brainer. Not only is LevelUp® Grass-Fed Keto Protein low carb, but it only has 1 net carb per serving.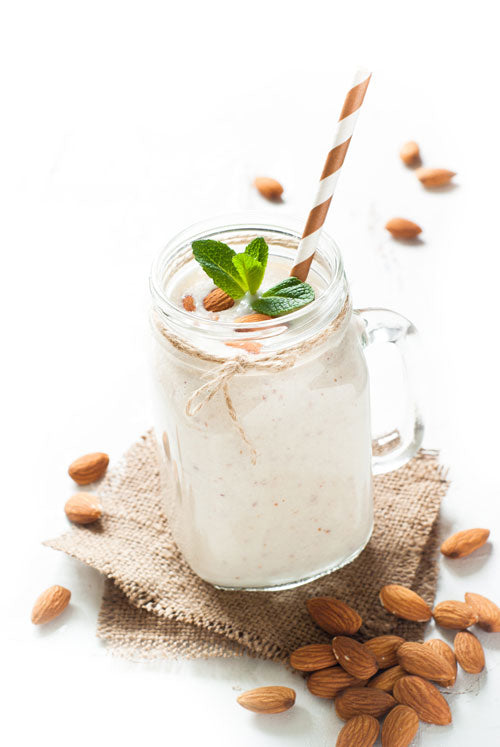 LevelUp® Grass-Fed Keto Protein is easily integrated into day.
EASY BREAKFAST
Breakfast can be a hassle for many. LevelUp® Grass-Fed Keto Protein makes breakfast easy.
POST-WORKOUT
LevelUp® Grass-Fed Keto Protein makes for an excellent post-workout recovery shake.
BETWEEN MEALS
Can't wait until dinner? Mix up a shake to hold you over! Just don't spoil your appetite. We hate getting emails from angry mothers.
SWEET TOOTH CRAVINGS
LevelUp® Grass-Fed Keto Protein makes delicious sweet-tooth snacks. Get creative! Try blending with heavy whipping cream, ice, and a touch of almond butter!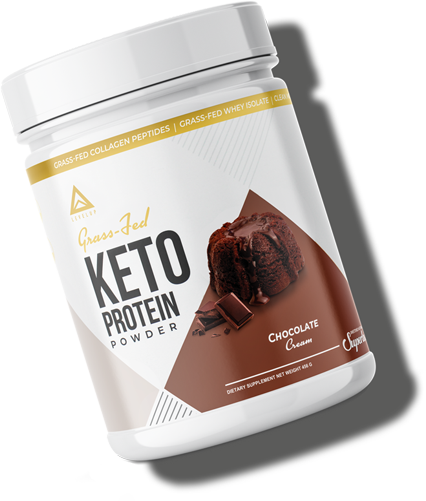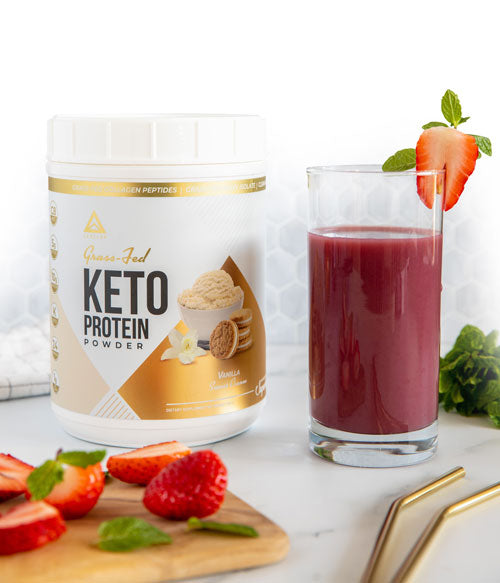 I love that there is so much in this little package (collagen, MCT, grass-fed butter)! I smelled it while opening and didn't have high hopes about the chocolate flavor, but I was wrong. I generally make shakes with spinach, avocado, cashew milk and protein powder. I assumed this would be a rather bland shake. The flavor is quite nice. I will buy again.
- Verified Customer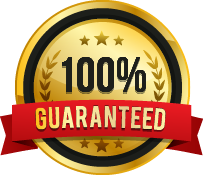 LOVE IT

OR YOUR MONEY BACK

Every LevelUp® products comes with our money-back guarantee. Either you love it or return it for a full refund.
Level Up Your Life Today!